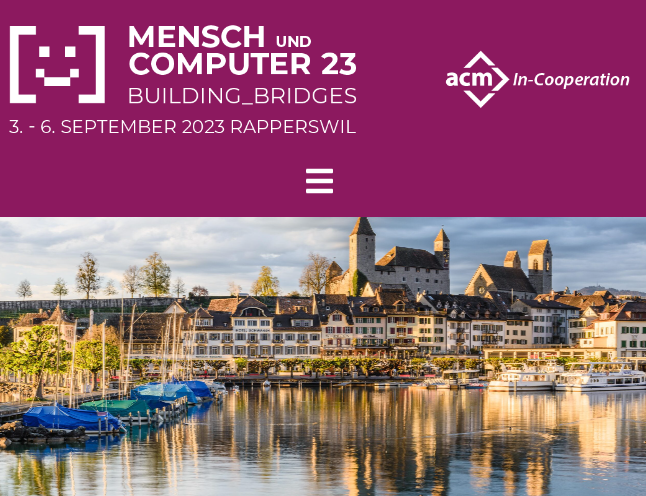 Participation at MuC 2023
Date:

06.07.2023

The research group of Prof. Mädche in cooperation with the research groups of Prof. Weinhardt and Prof. Sunyaev is present at the Mensch and Computer 2023 conference with two full, one short paper and one workshop paper:

Haug et. al. (2023). Scalable Design Evaluation for Everyone! Designing Configuration Systems for Crowd-Feedback Request Generation. to appear in MuC 2023 Proceedings.

Leiser et al. (2023). From ChatGPT to FactGPT: A Participatory Design Study to Mitigate the Effects of Large Language Model Hallucinations on Users. to appear in: MuC 2023 Proceedings.

Liu et al. (2023). An Immersive Learning Factory for AI & Data Literacy: An Exploratory Study in the Wild. To appear in: MuC 2023 Proceedings.

Benke et al. (2023). The Human-in-the-loop CrowdSurfer Concept: Providing User-centered AI Support to Crowdworkers for Improved Working Conditions and Task Outcomes. To appear in: MuC 2023 Workshop Proceedings

Feel free to contact the authors for further information.