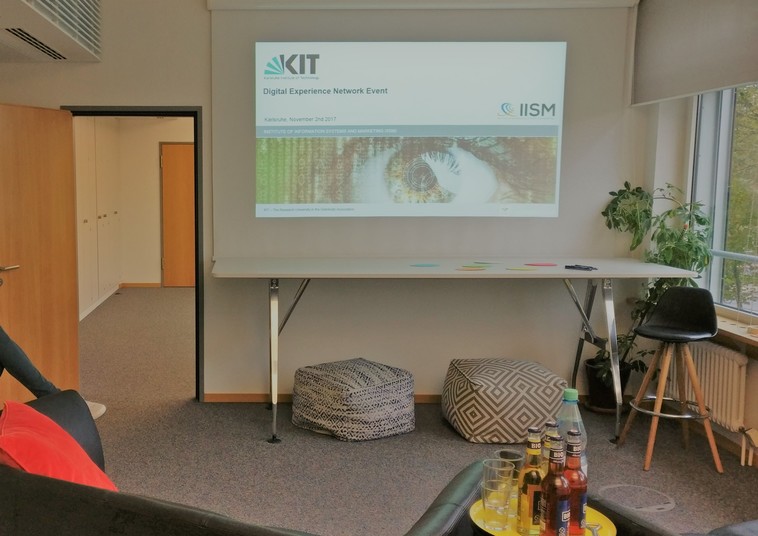 EnBW, schufa, Deutsche Bank and SAP as members of the Digital Experience Network were invited to a get-together event on November 2nd 2017.
The participants could get an overview on the network's main activities, upcoming events and most importantly get to know each other in an informal atmosphere. During a brainstorming session, all participants were asked to think out of the box in order to gain insights on topics of interest and wishes for future cooperation possibilities – creativity was more than welcome!

Furthermore, researchers of our institute presented a selection of prototypes within an interactive session. The prototypes provided hands-on insights into research on the fields of eye-tracking (Peyman Toreini), flow (Michael Knierim ), virtual reality shopping (Christian Peukert and Jella Pfeiffer ) as well as the usage of speech technology for elderly people (Greta Hoffmann ).