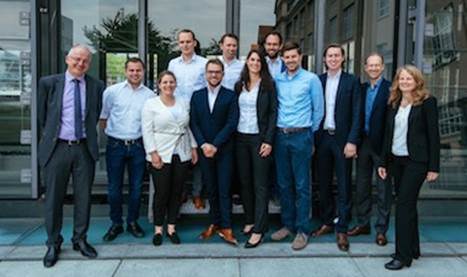 IBM Industry-on-Campus research group "Digital Service Innovation" joins IISM
Date:

13.09.2019

The research group "Digital Service Innovation" headed by Prof. Dr. Gerhard Satzger joins the Institute of Information Systems and Marketing (IISM). In analogy to the research groups of Prof. Mädche and Prof. Weinhardt the DSI group will be associated to IISM and KSRI.

The Karlsruhe Service Research Institute (KSRI) was founded in 2008 as a public-private partnership of IBM Germany IBM Deutschland GmbH and KIT (Karlsruhe Institute of Technology, at that time University of Karlsruhe) – and has later on been joined by Bosch - to further promote the establishment of service science as an important field of research. It focuses on innovation via digital services and ties together research groups from different disciplines and domains in a research & innovation network. The innovative industry-on-campus model attaches great importance to the exchange between academia and industry which in this case enables the close cooperation of IBM and Bosch members and KIT in a joint and interdisciplinary team.