Welcome
We create value from information.
About Us

We do so by:

developing methods to generate insights about organizations and customers from small and big data
generating empirical knowledge of individual and group behavior in markets
designing digital systems for organizations and the society
shaping the digital transformation of organizations and society.

With 7 professors and associated research groups we contribute to research, education and innovation in the fields of information systems and marketing.
IISM Directors
Prof. Dr. Andreas Geyer-Schulz, Prof. Dr. Martin Klarmann, Prof. Dr. Alexander Mädche (Spokesperson), Prof. Dr. Gerhard Satzger, Prof. Dr. Christof Weinhardt, N.N. (Service Management), Prof. Dr. Benjamin Scheibehenne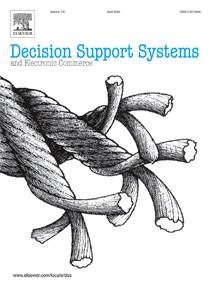 News 896
[...]providing decision aids to design novices is becoming increasingly important. Furthermore, the results suggest rational decision style as a moderator in the relationship between taxonomy-based decision aids and selection accuracy. [...]design novices' decision style and cognitive effort are influential factors when developing decision aids to support digital service design processes.
mehr
Successful PhD defense by Ulrich Gnewuch
Ulrich Gnewuch successfully defended on June 4th 2020 his PhD thesis titled
mehr
Dr. Hermann Zemlicka Award for Most Visionary Paper
Moritz Langner, Peyman Toreini, and Alexander Maedche have received an award at the NeuroIS Retreat 2020 for their paper "Attention Board: A Quantified-Self Dashboard for Enhancing Attention Management with Eye-Tracking"
mehr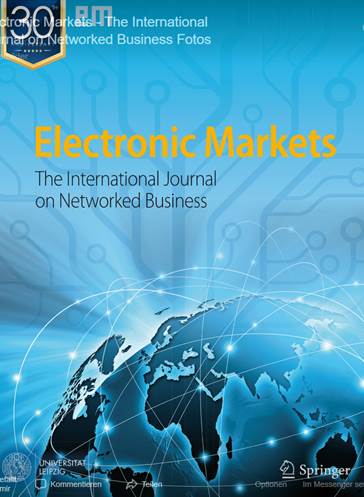 "Paper of the Year" - Award 2019
We are happy to announce, that the journal Electronic Markets has presented IISM Director Prof. Dr. Christof Weinhardt with the 2019 "Paper of the Year" – Award. This award commends his research on "Designing a robo-advisor for risk-averse, low-budget consumers". We congratulate Prof. Dr. Weinhardt and his co-authors Dr. Verena Dorner, Dr. Dominik Jung and Hakan Pusmaz to this honor.
mehr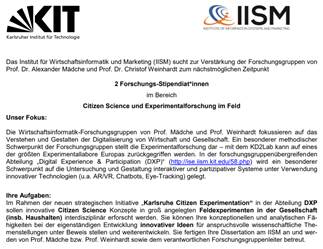 Two open PhD Scholarship positions in the "Karlsruhe Citizen Experimentation" initiative
Within the new strategic IISM initiative "Karlsruhe Citizen Experimentation" we plan investigate innovative Citizen Science approaches within large-scale field experiment.
mehr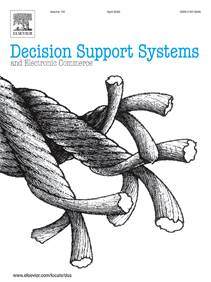 New Publication in DSS: The effect of interactive analytical dashboard features on situation awareness and task performance
The Decision Support Systems (DSS) journal published a research paper by Mario Nadj, Alexander Maedche, and Christian Schieder.
mehr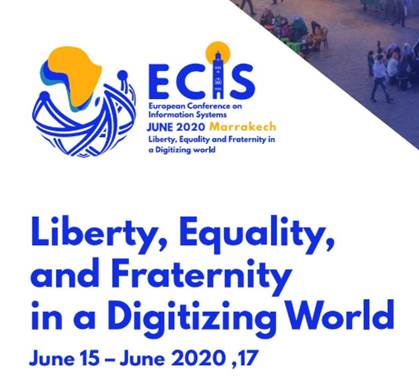 Participation at ECIS 2020
The work of the IISM-ISE research group of Prof. Mädche, Prof. Satzger, and Prof. Weinhardt is presented at the virtual European Conference on Information Systems (ECIS) with 12 accepted conference papers.
mehr

15th International Conference on Design Science Research in Information Systems and Technologies (DESRIST)
The ISE Research group will be present at the 15th International Conference on Design Science Research in Information Systems and Technologies (DESRIST) External Link in Kristiansand, Norway with 5 accepted papers in the fields of Digital Service Design & Innovation, Applied AI for Services and Digital Experience & Participation: more..
mehr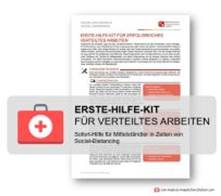 Working during the pandemic
The Research Group Information Systems & Service Design (Prof. Mädche) has published a compact manual for distributed work that helps companies that have to send their employees to the home office.
mehr

Easy Care Technology and Research Group ISSD launch strategic partnership
The research group "Information Systems & Service Design" headed by Prof. Mädche and Easy Care Technology launch a strategic partnership...more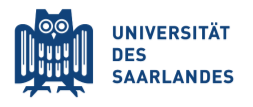 Stefan Morana appointed as Assistant Professor of "Digital Transformation and Information Systems" at Saarland University
We are delighted to announce the appointment of Stefan Morana, member of the Research Group Information Systems & Service Design (ISSD), as assistant professor at the Saarland University. We congratulate him warmly and wish him all the best for his new position.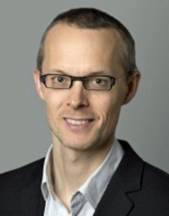 Benjamin Scheibehenne appointed as new professor at IISM
The IISM welcomes Benjamin Scheibehenne as a new professor for Consumer and User Behavior. Benjamin has a background in experimental psychology and is interested in how people make judgement and decisions in an economic context.