Welcome
We create value from information.
About Us

We do so by:

developing methods to generate insights about organizations and customers from small and big data
generating empirical knowledge of individual and group behavior in markets
designing digital systems for organizations and the society
shaping the digital transformation of organizations and society.

With 7 professors and associated research groups we contribute to research, education and innovation in the fields of information systems and marketing.
IISM Directors
Prof. Dr. Andreas Geyer-Schulz, Prof. Dr. Martin Klarmann, Prof. Dr. Alexander Mädche (Spokesperson), Prof. Dr. Gerhard Satzger, , Prof. Dr. Benjamin Scheibehenne, Prof. Dr. Christof Weinhardt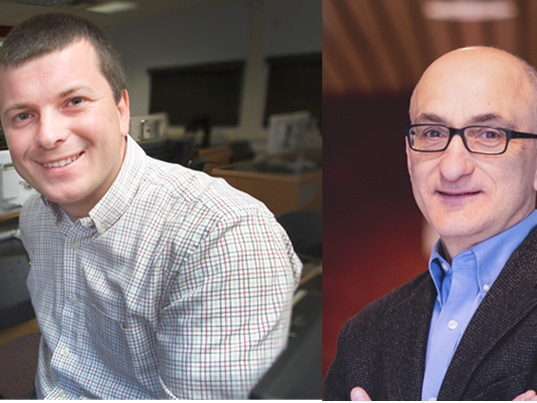 Speaker Series Digital Citizen Science "Exploring innovative approaches to data quality in online citizen science"
On October 27th 2020, 2 PM Roman Lukyanenko (HEC Montréal, Canada) and Jeff Parsons (Memorial University of Newfoundland, Canada) will present their research on online citizen science in the speaker series Digital Citizen Science in KD²Ex.
mehr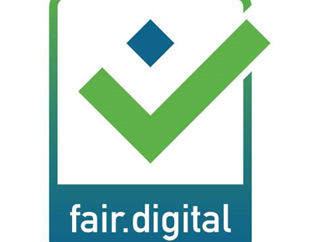 Official launch of the fair.digital initiative
As part of the karlsruhe.digital innovation festival the fair.digital initiative was officially launched on December 16th 2020 in Karlsruhe.
Prof. Maedche is co-founder of fair.digital e.V. The non-profit organization stands for the fair treatment of users and the promotion of the digital sovereignty of people, companies, and society. Digital products and services certified with the fair.digital seal of quality are characterized by following three central principles: data security, transparency, and fairness.
More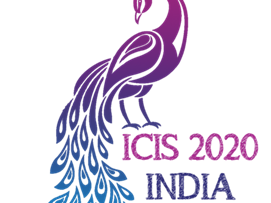 Participation at ICIS 2020
The research groups of Prof. Mädche, Prof. Satzger, and Prof. Weinhardt from IISM and KSRI will be present at the International Conference on Information Systems (ICIS) 2020 with 4 accepted conference papers.
For further information feel free to directly contact the authors.
New Book "Design Science Research.Cases" published
Together with Jan vom Brocke and Alan Hevner, Alexander Maedche published a book providing a twelve examples on how to apply Design Science Research (DSR). Design Science Research is a powerful paradigm enabling researchers to make important contributions to society and industry. Simply stated, the goal of DSR is to generate knowledge on how to find innovative solutions to important problems in the form of models, methods, constructs and instantiations.
mehr
Distinguished Paper Award on 28th IEEE International Requirements Engineering Conference
Tim Rietz from the Institute of Information Systems and Marketing (IISM)) and his co-authors from the University of Auckland, James Tizard, and Kelly Blincoe have received a distinguished paper award at RE 2020 for their paper " Voice of the User: A Demographic Study of Software Feedback Behaviour ".
mehr
Smart Microgrids as a Service - Ein Serviceprodukt für lokale Energiemärkte
Das Projekt Smart Microgrids as a Service (SMaaS) basiert auf einer Zusammenarbeit verschiedener industrieller Partner und Forschungseinrichtungen und baut auf dem Landau Microgrid Project (LAMP) auf. LAMP stellt die erste Umsetzung eines lokalen Energiemarktes in Deutschland dar. Die in dem Projekt gewonnenen Erkenntnisse sollen im Projekt SMaaS dazu genutzt werden, das Thema lokale Energiegemeinschaften zu einem innovativen Geschäftsmodell weiterzuentwickeln, das einen Beitrag zur Umsetzung der Energiewende leistet.
mehr
Successful PhD defense by Peyman Toreini
Peyman Toreini successfully defended on September 2nd 2020 his PhD thesis titled "Designing Attentive Information Dashboards with Eye Tracking Technology". He convinced the examination committee (from left to right on the picture: Prof. Dr. Petra Nieken, Prof. Dr. Andreas Oberweis, Prof. Dr Alexander Mädche, Prof. Dr. Rudi Studer) with his research. We congratulate Peyman Toreini for the successful defense!
mehr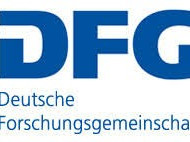 DFG Individual Research Grant "Advertising over Time: Interactive Machine Learning for Image Data Analysis"
The Research Group of Prof. Mädche has received a DFG individual research grant titled "Advertising over Time: Interactive Machine Learning for Image Data Analysis". The research project is carried out in cooperation with the University of Mannheim, Business School, Prof. Stahl. The overall objective of the project is to understand the evolution of advertising over time based on image data. Specifically, we will design an interactive machine learning (IML) system that provides scalable means to analyze large volume of image data to be studied to a period of more than 150 years.
mehr
KIT Future Fields funding for KD²Ex - Karlsruhe Decision and Design Experimentation Ecosystem
Prof. Christof Weinhardt (IISM), Prof. Alexander Mädche (IISM), Prof. Petra Nieken (IBU), Prof. Benjamin Scheibehenne (IISM), Prof. Nora Szech (ECON), Prof. Melanie Volkamer (AIFB), and Prof. Alexander Woll (IFSS), have jointly received funding for building the Karlsruhe Decision & Design Experimentation Ecosystem (KD²Ex). The financial support from a call for an instrumentation funding program within the university of excellence measure KIT Future Fields enables new forms of participatory research: Digital Citizen Science with a focus on the area of "Wellbeing at Home".
mehr
New Publication in the Journal of Consumer Behavior: Who can be nudged? Examining nudging effectiveness in the context of need for cognition and need for uniqueness
The Journal of Consumer Behavior published a research paper by Moritz Ingendahl, Dennis Hummel, Alexander Maedche, and Tobias Vogel
mehr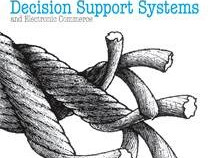 New Publication in DSS: "Novice Digital Service Designers' Decision-Making with Decision Aids — A Comparison of Taxonomy and Tags"
The Decision Support Systems (DSS) journal published a research paper by Xuanhui Liu, Karl Werder and Alexander Maedche.
mehr
Successful PhD defense by Ulrich Gnewuch
Ulrich Gnewuch successfully defended on June 4th 2020 his PhD thesis titled "Social Cues in Human-Chatbot Interaction". We congratulate Ulrich Gnewuch for the successful defense!
mehr